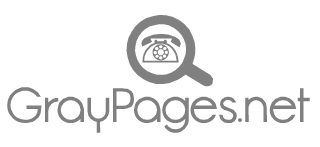 It may be phone calls from a strange number you don't recognize, or messages on your Facebook or Twitter from someone who you don't know but seems to know a lot about you. It can be frightening to know that someone is trying to contact you, but there are ways to discover who is behind the mysterious calls or messages and feel safe and secure again.
The first step is to think deeply about who may be trying to contact you or even harass or scare you. Do you have any outstanding debts? That could be the source of mysterious phone calls from a number you don't know. Do you have a resentful ex-boyfriend or ex-friend who might be trying to make you feel unnerved? Sometimes the answer to who is trying to contact you might be as simple as a quick swipe of your brain.
Of course, sometimes secrets run deep and you might have someone from your family's distant past trying to contact you. Family members who are adopted out often try to make communication with their birth families, for example. Are you sure there are no secrets in your family closet?
If you're receiving phone calls from a strange number, type that number into google and see what comes up. You may discover it is indeed a debt collector a number used by your bank or utility company. It may be a number that harasses people with sales calls. If you find out who is calling you, you'll know whether to pick up the phone next time, let it ring out, or answer and ask that you be placed on a "do not call" list.
Trying to discover someone's identity on the internet is a little harder. You can use a reverse phone lookup directory or "Gray Pages" service. You also may be able to trace the IP address of anyone sending you strange emails or messages. Unless the person is using an IP masker, this should give you the area where the person is sending the messages from, which may make it easier to narrow down your search.
If you are really concerned that someone is trying to contact you and you feel threatened or scared, you can hire a private investigator to take on your case. They know all the secrets and tricks to identify someone who is trying to hide.
You don't have to remain powerless if you feel bothered by someone trying to contact you. There are many things you can do to discover their identity, and, once you do, either resolve the problem or put a stop to them contacting you altogether through a legal remedy like a restraining order.