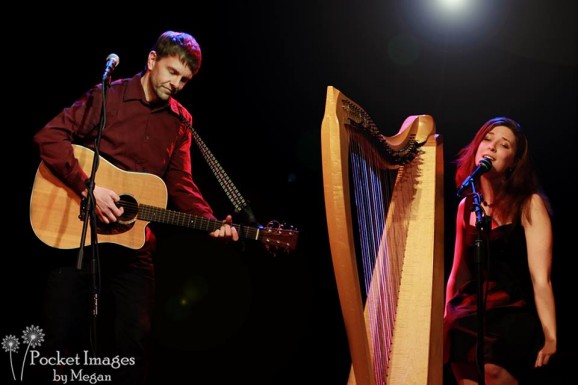 Well traveled indie folk duo, "March to May" finally ended up settling  in Seattle. Their music is a great fit for the Pacific Northwest. It's finely tuned with nature, and if I had to describe the "mood" of their songs it would be something like an overcast fall afternoon in the woods, that good kind of cold rainy day feeling. It reminded me of trips to Flagstaff several years ago with an ex-girlfriend.
March to May's  recently released album, "The Water's Edge" is everything you'd want in this genre. They really have their sound nailed down. The production quality is as good as anything you'd hear in the background playing at your local Starbucks during pumpkin spice season, but without any of the corporate insincerity and packaging. As artists, March to May seem to capture what almost every musician hopes to,  which is just the right blend of authenticity and professional quality. 
My favorite song on the album is probably "Count the Days," which seems to stand out more for me. It's catchy, upbeat and brimming with energy(as lively as this kind of music can get anyway.) Darren Guyaz  plays the  guitar, keyboard while Beth Wesche's main instrument is a Celtic harp. They alternate singing, and both have beautiful voices.  I've reviewed a lot of music over the years. I always try to find good things to say about whatever I come across, but it's rare that I get to review something I like as much as this. It would be nice to see these two score a showcase at South By Southwest, in March. I think they would go over well.