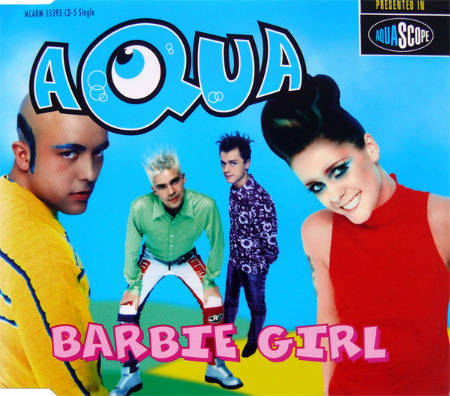 Ahh yes, I'm driving down Scottsdale Rd in the fall of 1998 in my '93 Saturn (soon to be totaled while parked in Santa Monica less than 2 years later.) I'm wearing a yellow button down shirt from The Gap and sporting frosted tips. Or maybe I'm wearing a blue Tommy Hilfiger windbreaker semi-ironically. What song is playing on the radio? Well, it could be one of many songs actually. Perhaps it's Harvey Danger's Flagpole Sitta. Maybe it's Barenaked Ladies' One Week or if I'm lucky, Aqua's Barbie Girl.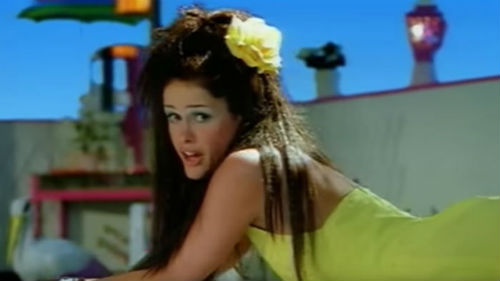 Yes I admit it, I loved this song. I was first alerted to it by friends that said it reminded them of my recordings, not that I ever made anything remotely as good as this, but I used to increase the pitch on my cassettes on 4 track to make my voice sound more indie and alternative, which my friends jokingly said made it sound like "that Barbie Girl song." It brings back so many memories from a great time in the 90s. I used to think pop music was so shitty at the time, but we didn't know how good we had it! Aqua's Barbie Girl is actually a masterpiece, artistically, cinematically, aesthetically, musically, you name it.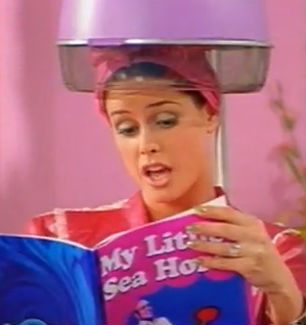 One of my favorite parts of the video is when Lene is getting her hair done and reading a cool looking (but fake) book titled My Little Sea Horse. Whenever I watch the video, I always think about how I wish that book actually existed and I could read it.
Life in plastic, it's fantastic! Yes it was.