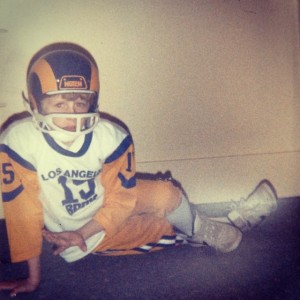 I generally hate "listicles" as I associate them with millennials, but I was feeling nostalgic and reflecting on some repressed childhood memories… so here are some common frustrations experienced by children of that fantastic decade, the 1980's:
– Taping the Super Bowl on Betamax only to discover after the game that it didn't record because the VCR was set to the wrong channel.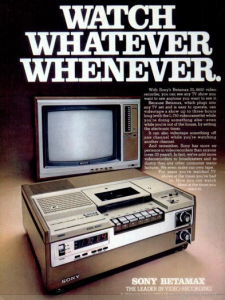 – Getting really far in a Nintendo game, but when you try to continue you can't get the passcode you wrote down to work because you can't tell the difference between 0 and O and Q on the pixelated screen.
– Getting in big trouble in school for acting out "Karate Kid" moves at recess.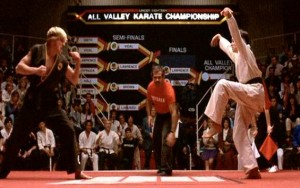 – Trying to find the last few Garbage Pail Kid cards you need on the checklist when all the stores have already started carrying the next series.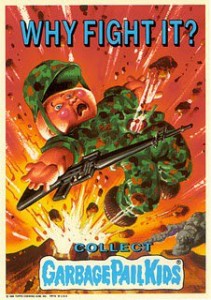 – When one of the sides of your M.U.S.C.L.E. Hard Rockin' Knockin' wrestling ring breaks.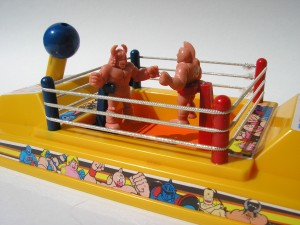 – Your parents yelling at you through the home intercom system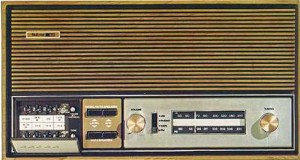 – After seeing films like "Red Dawn," "Wargames," and "Nostradamus: The Man Who Saw Tomorrow," the feeling that nuclear war between the US and The Soviet Union was inevitable and only a few years away.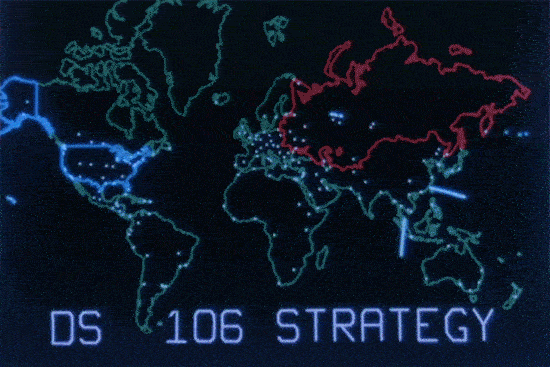 – You get in trouble for repeatedly making a pay phone call itself.
– One of the first female TV characters you're sexually attracted to turns out to be an alien lizard.
– Agonizing over the stuff you want from the toy section of the new Sears catalog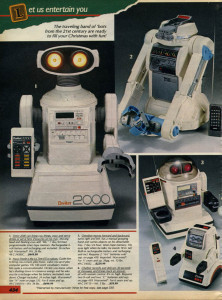 – The lever on your viewmaster gets busted.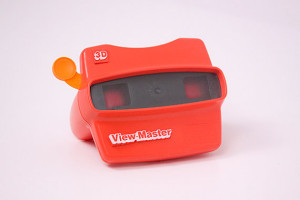 – You turn on the TV and find out your favorite Saturday morning cartoon has been canceled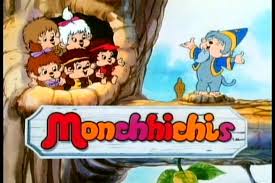 – Your mother won't take you to Hardee's so you can get a California Raisins figurine with your meal.
– When you push play on your walkman and find out the volume is set to "insanely loud."
– One of your favorite read-along records breaks or goes missing from its case.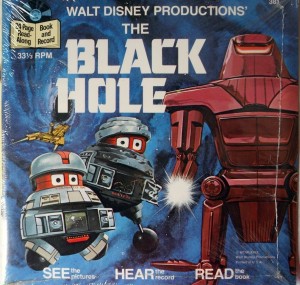 (technically this one came out in 1979, but seriously EVERY kid from 1980-1985 had a copy of this or "The Hobbit" or "The Empire Strikes Back.")
– Getting made fun of for greasing your hair after seeing "The Outsiders" and thus actually becoming an outsider yourself.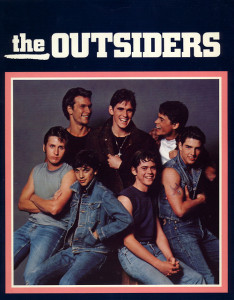 – You guessed wrong in the "Where's The Cap'n" $1,000,000 Cap'n Crunch Sweepstakes

– Having your brand new shiny, Husky 683 destroyed by a tomahawk chop from a carpenter pencil in an epic game of popping pencils.

– Your mom yells at you when you come home with grass stains all over your clothes after playing "Smear The Queer" at recess.
– A member of your party getting dysentery in "The Oregon Trail."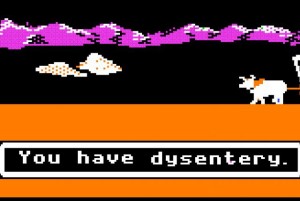 – Being terrified that your creepy talking Pee Wee Herman doll will say something in the middle of the night by itself.
– Being punched by all your friends at a sleepover for not saying "safety" or putting your thumb on your forehead fast enough after you farted.
– One of the buttons stops working on your video game watch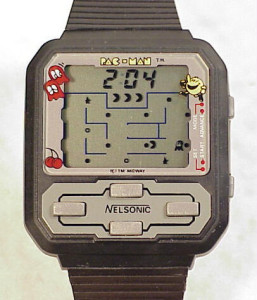 – The Los Angeles Rams trading Eric Dickerson to the Colts.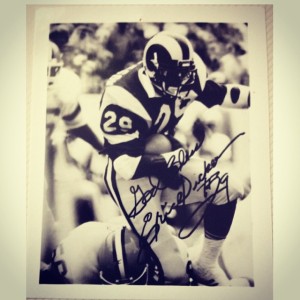 Brandon Adamson is the author of "Beatnik Fascism"