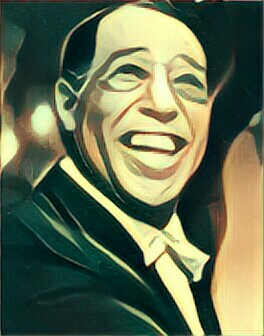 For a bit of background:
Kobi Arad, a professional Israeli-American musician who resides in New York, performs and composes in such noted NYC establishments as Blue Note, Jazz at Lincoln Center and City Winery. Kobi has collaborated with Stevie Wonder (a co-production with Stevie Wonder's manager, Stephanie Andrews and Stevie himself.) Kobi obtained a Doctorate in Music from the New England Conservatory and has released over 20 self-titled CDs. He has participated in different aired panels and interviews on IBA (Israeli national radio). In 2014, Kobi Arad received an award from the Israeli government for special excellence in Jazz and creative improvisation. Recently, Claes Nobel requested that Arad assemble 21 Grammy winners and nominees and produce them in Los Angeles with a band called Ganda Boys. His song 'Forever' recently won Silver Medal for Exceptional Achievement from Global Music Awards.
Kobi's latest endeavor is his new CD "Ellington Upside Down," which is something of a worthy musical homage to the late great Duke Ellington. It doesn't take much listening to recognize that Arad is an excellent piano player and professional composer. What I'm also impressed by though is the recording technique, which manages to capture an authentic 20th century Jazz ambiance. A lot of people can produce great sounding jazz music, but these songs actually feel like you're there experiencing the real thing. They have an organic, analog quality to them. Musically, Kobi works the keys with precision and lightning speed. This is a very high quality release and an admirable tribute that lives up to the name it's intended to honor.