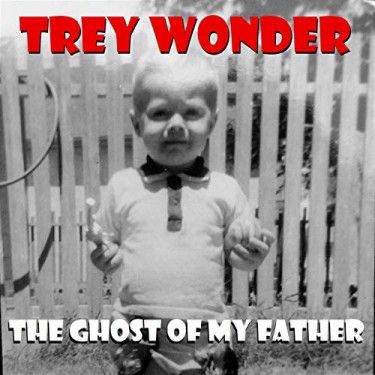 It's been exactly one year since Trey Wonder released the album The Ghost of My Father, (which was previously reviewed here.) The album has also reached another milestone, as it has racked up over a half a million streams on Spotify, which is an impressive feat for a rather personal, indie release. In the meantime, the prolific artist has been busy, managing to release four singles as the album continues to gain steam.
Trey's blend of occasionally quirky lyrics intertwined with sincere themes within an organic musical components is a recipe for success. The songs are inherently catchy. They manage to retain an avant garde and poetic quality while keeping the musical music relevant and pleasing. The vocal ambiance reminds me a lot of Modest Mouse, casual and detached cool yet able to tap into sentimental emotion. Upon revisiting this album, I have to say upon revisiting this album, I especially enjoy the track, Building Up which is lively, melodic and features some radical tones. Another jam I didn't pay much notice to the first time is the aptly titled My New Spine which seems to rock hard out of nowhere, after following the mellow opening track. Everything syncs up quite nicely and the sound is what you would call "tight."
One year later, and the album is still going strong. I guess the goal will be to have people remember it in 10 or 20 years. If Trey continues to consistently crank out musical output of this caliber, people just might.
For more info: