Dating back to around 2015, Atomic Rebel is a well known youtube channel that features a plethora of remixes and original music, with a focus on trap. Seriously though the channel is massive and has racked up over 11 million views. There are literally hundreds of videos. Some of the jams appear to be artist submitted while others are releases from Atomic Rebel. The channel is somewhat enigmatic. There isn't a lot of background info or hype. That's okay, because the music does the talking, and there is a lot of it here.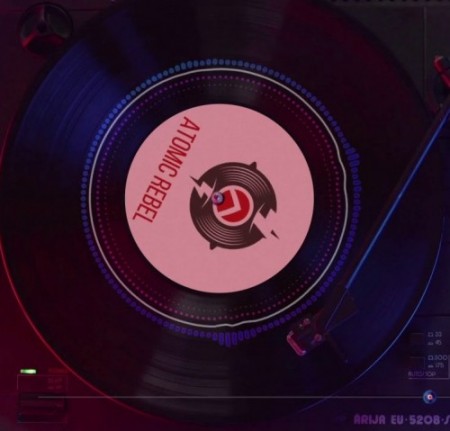 The very first vid I checked out was the recently uploaded Cradle Song, and I was immediately impressed. It is in fact the actual cradle song you'd hear in a baby's crib, but reimagined as a trippy, high octane dance track. Surreal, memorable and creative, this one is an instant crowd pleaser, and right away it becomes obvious we're clearly dealing with a professional operation here.
Another standout jam is Glass Slipper, an ambient and futuristic tune. It incorporate both colorfully sofy musical elements and mechanical, assertive sounds to create a quasi robotic mini masterpiece. One thing I really like about these Atomic Rebel songs and remixes by the way, is that they are relative short and condense. A lot of dance music/DJ stuff typically is very indulgent and has exhaustingly lengthy runtimes. Atomic Rebel's tracks get right to the point, pack quite a musical punch and never overstay their welcome in your ears. Most of them clock in at around 3 minutes or less. There's no fluff, filler or drag.
Piranhas In the Waterfall is an energetic and high intensity dance track, with an erratically enamoring beat and a subtle sexual energy brimming just below the surface. This song offers a jarring and suspensefully brooding intro entrances you and pulls you into the action. What begins as hypnotic syhths, builds and transitions in and out of euphoric, ecstatic peaks.
There is honestly just a ton of content on this channel. It's just wall to wall music, and over 4 years worth of it. There's a lot of primo trap/dance music here, and quite a bit of variety in terms of artists and style. Atomic Rebel is definitely worth a sub.
For more info: