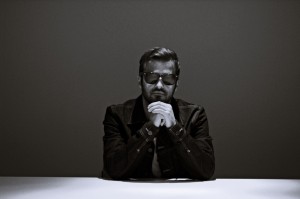 It's time for a feature from my ancestral viking(partial) homeland.
Kholebeatz is a Scandinavian rap producer with good hair, who recently released a mixtape, "Factory Sealed 3." Working with artists all over the world, Kholebeatz is an accomplished producer. YouTube is loaded with tracks produced by this guy. Oddly enough he claims to draw some inspiration from the film "Rocky IV." I personally prefer the third Rocky which stars Mr.T. Probably some good sample material in that sequel. The Rocky IV ambiance could explain the epic nature of some of his beats. He also has a tendency to collaborate with rappers that have creatively weird names like "DVD"(aka Dividizzl) and "Oral Bee"(LOL!) The crisp and smooth Dividizzl party tracks are some of his best work, and illustrate why so many hip hop artists have been eager to work with him since then.
"Factory Sealed 3" features Pimpton, Project Pat of Three 6 Mafia, Mike Jones, Dipset, Oral Bee, and a bunch of other artists I've never heard of but are probably well known in underground hip hop circles. Kholebeatz' style is professional yet fun. His beats are trump tight all night, and like Ivan Drago, not afraid to fight. Eurobeats are where it's at.

http://www.amazon.com/Factory-Sealed-Hosted-Jones-Explicit/dp/B00N1TXU0E