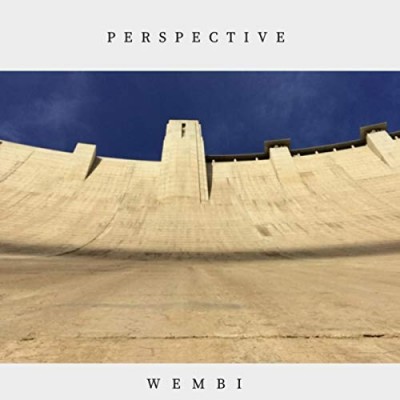 Hell No! is a new single from Wembi, a singer/songwriter/producer based in California. The track is from his full length album, Perspective. Hell No! is a political song, but (despite the title) its messaging is subtle enough that one could listen to it and apply it to relationships or other non-political situations. In fact, if you weren't watching the video, you might assume the song is about a struggling friendship or something. I sense on some level that perhaps it has a dual meaning, a personal one for the artist as well as a political one.
Musically, the song is difficult to classify as it blends many genres, such as neosoul, JazzFusion, R&B and pop. I haven't heard his whole album, but this particular track gives off a jazzy early 90s tropical vibe. Wembi's vocals are upbeat and delivered with a touch of wit and attitude. He excels at writing clever and catchy lyrics. Even parts of the political messaging which I disagreed with I still had to marvel at how memorable the lyrical phraseology was. I guarantee you that portions of Hell No! will get stuck in your head after even just one listen. Wembi is a surprisingly skilled singer and carries himself with a light-hearted jovial demeanor, which helps to soften the harshness of the political content, keeping the ambiance bright and upbeat. The crux of Wembi's message is essentially that people didn't listen, and he's not responsible for having to clean up the mess.
The video for this jam juxtaposes various footage form political rallies with shots of day to day life in society, though people who spend a lot of time following politics will pick up on the subtle phrases in the lyrics like "no collusion" even without the accompanying video. One refreshing aspect of Wembi's performance is that unlike many contemporary artist, he doesn't focus on himself. There's not a lot of detectable vanity or ego here. He's just making music and writing about subjects's he's passionate about. Hell No! is indeed a catchy song, with the potential to be used for something bigger if it gets discovered by the right audience. Be sure and check out the rest of his album, Perspective if you get a chance. I would imagine the quality is up there, if this song is any indication of the artist's abilities.
For more info:
Fan Smart link: https://fanlink.to/WembiPerspective
Hearnow: https://wembi.hearnow.com
FB: https://m.facebook.com/mrwembi/