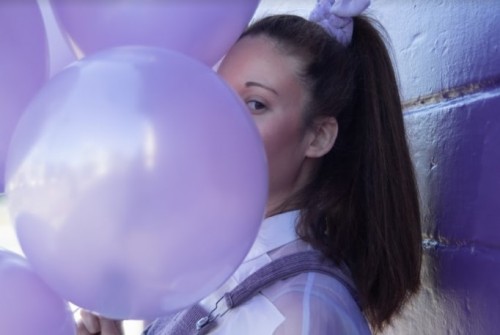 Sunshine is the debut single from criibaby, a multi-talented, socially conscious singer/songwriter. With the aim of cultivating a more inclusive Valentine's Day experience, this (self identified) queer artist has released a song which may succeed in redefining, perhaps even expanding the scope of the budding genre of inclusive music. Honestly, this song blew me away. Often times, noble intentions can be accompanied by a lackluster recording if too much consideration is paid to the theme/message and not enough to the substantive musical aspects. Thankfully, that's not the case here. Everything about this track is stellar. Stylewise, Sunshine combines elements of neo-soul, jazz and R&B. The best way to describe it is it's like if you took a 50s-60s soul song and gave it a modernized, contemporary production sound. While the track has a deliciously retro feel, it will dazzle and impress today's audiences with its timeless talent and "major label" quality mix.
I'm amazed that this is criibaby's debut single, as the vocal performance is so flawlessly professional that if one were to randomly hear this song playing on the radio, they'd assume they were listening to an iconic recording artist with framed platinum records on the walls. Seriously though, this is better than any music I've heard on the radio in the last few years.
Colorful, peppy and optimistic, Sunshine channels that universal feeling of falling in love with someone new. The strength of criibaby's vocals ultimately drives the song, backed by jazzy melodies and D'Angelo-influenced backup vocals. Brimming with creative structure and stylish layering, this track represents a songwriting, production and performative tour de force. Sunshine is an inclusive song on both a social and musical level. It's truly a listening experience that anyone in the world would enjoy. Happy Valentine's Day.
Credits: criibaby (vocals, music, lyrics)
Mixtape Seoul (producer, music)
Big Soda (bassist, producer, engineer, mastering engineer)
Pandaraps (contributing engineer)
Alberto Rodriguez (contributing composer)
For more info: